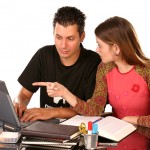 The subject of the MCTS 70-643
exam is Windows Server 2008 Applications and Services. Through study and passing this exam you will learn about how to configure and deploy services for end users. These services include things from Windows Deployment services for deploying end user desktop pc's all the way to web and media streaming servers. This exam contains a lot of new features brought out in the Windows Server 2008 infrastructure. There is a lot of new content and learning required if you're used to a server 2003 environment.
The main areas featured in this exam are:
Server Deployment
Remote Desktop Services configuration
Web Services configuration
Network Application Services configuration
When studying for the MCTS 70-643 exam, a good lab environment is vital to understanding each and every new feature. We suggest having at least 2 physical machines in your study lab environment and many other Virtual Machines using VMWare or Hyper-V.
All the information you need to learn about the new features are taught in the book below available from Amazon: